2023 Hybrid Conference: Sustaining Academic Resilience
Students may arrive at university without a clear sense of what to do now that their goal of admission has been attained. To them, reaching that goal feels like a significant achievement—and it is. But finding a purpose—their own purpose—for pursuing university studies beyond admission is clearly a key ingredient for their academic and personal success.  Without it, they risk not having the resilience needed to cope with novelty and failure. With faculty support, however, students can develop a personal sense of direction to both guide and inspire them as they learn. A corollary is that emotional investment in their studies will help determine their success just as much as intellectual gifts and academic preparation.
Two years ago, the IUT conference was organized around the theme of "the human side of teaching." This year we return to some of these same issues, which have become if anything more important in the light of our experience during the pandemic. We have seen how students who engage in remote learning often miss the support of direct contact with peers and academic staff and must compensate with added commitment of their own. We have also seen how teachers and students can become stressed to the point that wellbeing becomes an urgent issue for both. How can their wellbeing be nurtured? How can we sustain academic resilience?
Over three days in July we will explore these questions in light of our recent experience. As last year, this will be a hybrid conference. Our in-person host will be the Malaysia campus of Herriot-Watt University, a two-hundred-year-old institution based in Scotland and now a global university with campuses in the UK, UAE, and Malaysia. At the same time, sessions will also be held within the live but remote 72-hour format successfully used since 2020, which makes sessions accessible across time zones. Our hope is that many participants will be able to attend the conference in person in Malaysia, but we also welcome those who choose to participate remotely.
Whether in-person or remote, we hope that you will join us in July, 2023 for what promises to be another inspiring and useful IUT global conference.
49th Annual Conference:
July 12-14, 2023 + Extended Access
Six subthemes underlie "Sustaining Academic Resilience"
1. Promoting student and teacher wellbeing
How can we help students to flourish now and in the future? How do we create a learning environment that encourages wellbeing for both students and teachers?
2. Sustainability in the curriculum
A narrow or non-responsive focus may limit students to knowledge and skills that will soon be outmoded. "Sustainable education," on the other hand, is one that UNESCO defines as "equipping students with the knowledge … needed to work and live in a way that safeguards environmental, social, and economic wellbeing, in the present and for future generations." What can we learn from embedding sustainability in the curriculum? How does sustainability manifest itself in practice?
3. Educational technology for post-pandemic classrooms
COVID has encouraged the widespread adoption of remote teaching technology. What elements can and should be retained for the post-pandemic classroom?
4. Learning from Failure
No matter how well-defined their purpose, students will encounter failure at some point in their studies and beyond. How can we offer feedback that helps make failure a learning experience and prevents it from crippling student confidence?
5. Assessment: expectations and consequences
How can we convey course standards and expectations to students while still offering them the flexibility they may need to accurately display what they have learned? Are there ways to reach agreement among instructors and students on "what counts" in a course and to tailor assessment accordingly?
6. Recent Research on Resilience in Higher Education
Since before the start of the COVID pandemic, resilience (sometimes termed "persistence" or "grit") has attracted increasing interest from educational researchers, confirming the important role that students' emotional attitudes play in their learning. Which recent studies deserve to be more broadly known?
Expect to enjoy:
Sharing tips on resources
Collaborating with colleagues
Virtual and real meetups
Exchanging materials
Asking for advice or help
Innovative strategies
New technologies and methods
Friendly, easy, stress-free networking
Accelerate your growth
"An amazing end to a dreary year. The conference lifted my spirits."
"Inspiring experience! Thank you for organizing such a wonderful conference!"
"This was like therapy. I felt energized to be with people from all over the world who are working in their own ways to improve university teaching. Thank you for the inspirations I have gained."
"Thank you for a great conference — the organization was PERFECT, the timetable great, with lots of informative sessions… I really enjoyed the conference and hope to attend again."
"Thank you so much for the experience. I really enjoyed the conference and meeting so many informed people. The conference team were excellent, and Janina and Anne were magnificent."
IUT Poster Prize: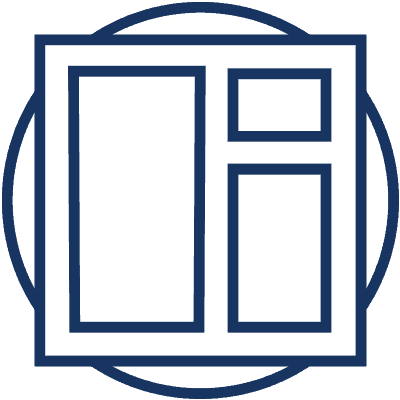 The IUT Poster Prize is awarded each year by a vote of the conference participants and recognizes the effective interplay between content and design. Winners will receive a certificate and a 50% reduction in the registration fee for next year's conference, given to a person of their choice.