2021 Virtual Conference: The Human Side of Teaching
IUT is continuing our successful online conference model in 2021 to keep you safe.
How can we teach effectively during an emergency like the current COVID-19 pandemic, which has led to the creation of new online and hybrid environments?  Many of the answers offered so far have focused on meeting the technical or logistical challenges that come with this emergency environment. Yet equally real and important are affective issues that shape learning outcomes just as much as logistics or technology yet have received less attention to date.
What additional encouragement and motivation do students and faculty need? How can we best track student progress and remedy educational deficits despite limited contact and the technology access issues that many face? And how can we integrate self-care into already busy faculty schedules that now face additional pressures and logistical challenges?
These and related questions constitute the focus of our second virtual conference, to take place in July, 2021. Our conference theme is "the human side of teaching," which provides an opportunity to explore the emotional dimensions of online and hybrid teaching during the current emergency. As was true last year, our conference will take place live throughout 72 hours — three consecutive days — with sessions shifting from Australia to Europe to North America and on to Australia again in a continuous cycle. All will be recorded and archived for later viewing. Experiences from last year's experiment — both our successes and our learnings — have helped us craft what we believe will be an even more successful online experience in 2021.  We hope you will join us in July.
The 46th IUT conference provides unlimited access to all conference materials online through October 2021. In addition, we will offer networking and group chat opportunities, including a robust online forum, with both synchronous and asynchronous options to participate on your schedule.
46th Annual Conference Online:
July 21-23, 2021 + Extended Access
Six subthemes underlie "The Human Side of Teaching"
1. Supporting Remote Students:
How can we determine the learning needs of students whom we "see" only remotely or intermittently? And once determined, how can we best try to address them?
2. Active/Engaged Learning:
Promoting this key component of instruction has become an even greater challenge during the pandemic. Some students have accumulated learning deficits along the way that must be addressed; others have become isolated and disengaged; still others face socioeconomic challenges that further compromise active learning and engagement. What avenues exist to continue to make active learning a reality in a virtual environment?
3. Assessing Affective Aspects of Learning:
We know that learning is powered by emotion as well as by reason. How can we (re)connect with this important dimension? How can and should we assess this important aspect of learning?
4. Taking Care of Ourselves:
The challenges of the past year have taken an emotional toll on many teachers and students. Clearly, faculty self-care must be a prerequisite for assisting students. How can we best promote it?
5. Connections: Establishing and Maintaining Faculty Networks:
A major source of support for faculty lies in the resources and strategies offered by their colleagues. In what ways can we create and extend such networks now that they have become more important than ever?
6. Responding to Uncertainty with Flexibility:
Teaching in the midst of a pandemic has underscored the degree to which established routines can change rapidly and unpredictably. How do we adapt to new teaching environments and pedagogical constraints without compromising our educational goals?
IUT Poster Prize: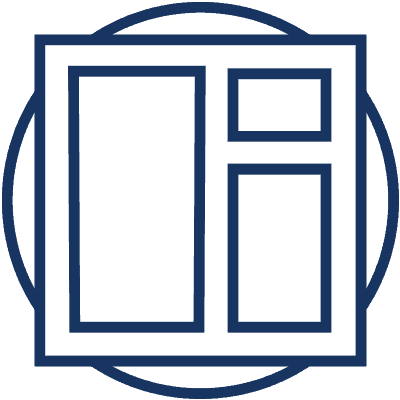 The IUT Poster Prize is awarded each year by a vote of the conference participants and recognizes the effective interplay between content and design. Winners will receive a certificate and a 50% reduction in the registration fee for next year's conference, given to a person of their choice.